News
Brewing the future since 1758
Image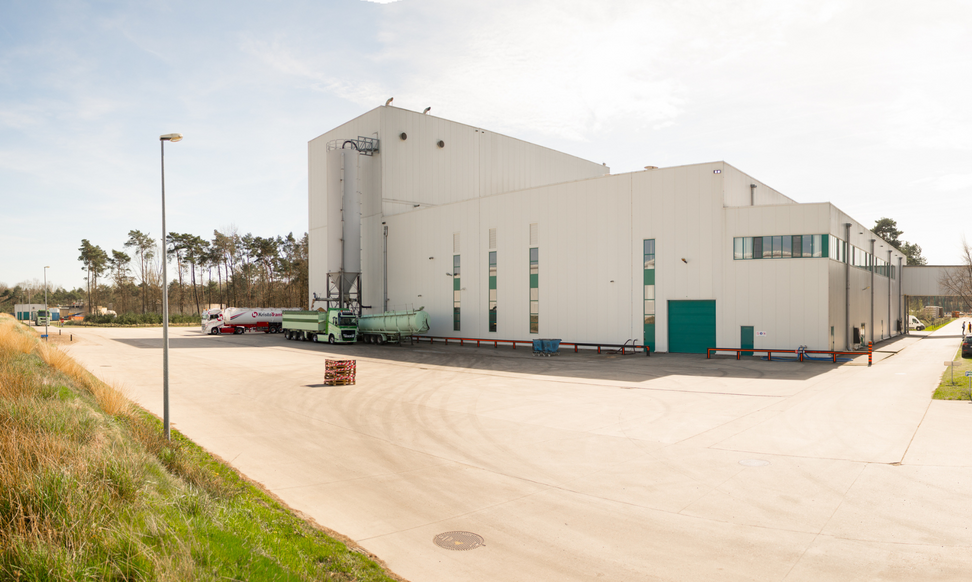 Brewery Martens, with a 265-year tradition of brewing beer, certainly plays a part in this. What is its recipe for success? And what does the future hold? A conversation with Managing Director Jan Martens and CEO Danny Dresselaerts.
Second largest brewery in Belgium 
With 4.4 million hectolitres of beer per year, Brouwerij Martens is the second largest brewery in the country in terms of volume, after AB InBev. More than 95% is destined for export to over 80 countries. The flagship brands are its own – Martens Pils, Sezoens, Kristoffel and 1758 – but the lion's share of revenue comes from producing store brand beers for retail giants like Aldi in Germany and Mercadona in Spain.  
 
JAN MARTENS: "To become, and especially to remain, a true business partner of powerful retailers, you have to consistently deliver a strong performance across the board, from product quality to delivery reliability. The very high demands of our customers drive us forward. And at the same time, the urge to innovate is also in our DNA. In its own way, each generation of Martens has struggled, overcome business challenges and launched timeless projects. Look at our beer Sezoens: probably the first dry-hopped beer in the world. The recipe dates from 1867. My great-great-grandfather added extra hops after the fermentation process to preserve the beer longer. Thus our entire history is strung together with major and minor innovations that were important turning points in retrospect."  
Danny Dresselaerts, CEO: "The brewery is full of smart technology to brew with the smallest possible ecological footprint." 
Eighth generation  
 
Jan Martens, along with his brother Fons, belongs to the eighth generation at the head of the brewery. The past four decades have been marked by innovation and global growth. When Martens introduced canned beer in the 1980s, it raised a few eyebrows, but the market shifted and sales soared. The same goes for beer in PET packaging. JAN MARTENS: "At the end of 2002, Germany introduced a deposit on beverage cans. At that time, a third of our production was destined for the German market. Purchases of beer in glass and cans plummeted; only PET remained. However, PET is permeable, allowing oxygen in and causing the product to oxidise. We then developed our own PET bottles with a special internal coating layer. We started engineering in January 2003. Six months later, the first lorries drove to Germany with beer in PET. After that, beer in sustainable PET material also broke through in other parts of the world.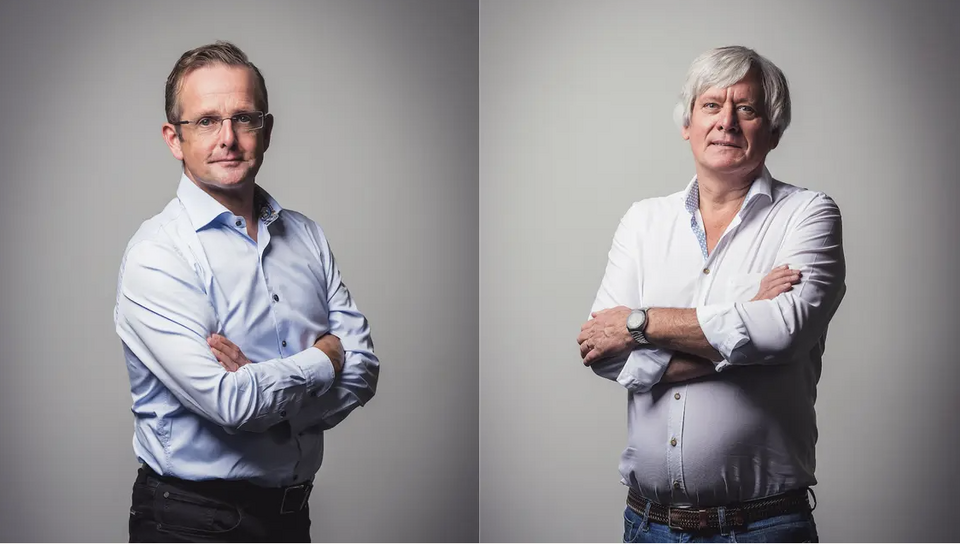 Playground for engineers and academics  
 
The historic brewery in the heart of Bocholt gained a big brother in Kaulille in 2005. "One of the most modern in Western Europe and perhaps the most sustainable in the world," says DANNY DRESSELAERTS. "Our brewery is full of smart technology to brew with the smallest possible ecological footprint. We use half as much energy as the best available technology prescribes and barely two litres of water per litre of beer. New investments in water treatment will soon reduce that to 1.3 litres." The brewery continuously and hyper-efficiently produces a range of eight base beers, which are enriched with flavours at the end of the process and bottled and packaged in various ways. This allows Martens to produce different beers in high volumes flexibly and cost-effectively. In addition, the Bocholt brewery remains the cradle of traditional top-fermented beers, speciality beers with higher added value brewed on a smaller scale.
Excellence meets heritage  
 
Combining tradition and craftsmanship with innovation and excellence is more than just a USP that the brewery will focus on in the coming years. DANNY DRESSELAERTS: "It forms the common thread in our long-term strategic plan: 'Excellence meets Heritage'."  
In addition to a detailed business plan as an anchor for the long term, Brouwerij Martens is firmly committed to Corporate Governance. JAN MARTENS: "We have a very well-functioning board of directors that oversees our strategy. The management team is responsible for implementing it. There is also a forum for the family. It's not really a decision-making body, but rather an open exchange between family members, the CEO and the Chairman of the Board, Luc Van Milders. This is how we ensure good alignment and a well-thought-out business direction before we make decisions." 
Ninth generation in the starting blocks  
 
Last year, Jan Martens took over his brother's shares. He now owns 87.5% of the shares. The remaining 12.5% is owned by Far Eastern Group from Taiwan, one of the world's largest PET producers. "We have been working together since 2005 and built a brewery for them in China. It runs entirely on Limburg know-how and brewery expertise."  
Jan's sons Bob and Jef have been active in the company for a few years. They are being prepared to take over the reins in due course. As a duo? "That remains to be seen. But they are certainly complementary. Bob studied economics and is responsible for marketing and business development. Jef is an engineer and active in production."  
Remaining in the leading pack of competitive brewers as an independent family business is a rare feat. What are the chances that Brouwerij Martens itself will ever be taken over? JAN MARTENS: "Fending off mergers and waves of consolidation is also part of our history. At the end of his life, I had to promise my father that the brewery would remain in family hands. So there can be no question of us being absorbed. This year marks our 265th year. Making beer is what we do: it's in our blood."  
  
Jan Martens, Managing Director: "To become and remain a business partner of powerful retailers, you have to consistently deliver a strong performance."  
 
"Our dual strategy focuses on tradition and craftsmanship in combination with innovation and excellence. If anyone can claim that, it's us." 
Brewing the future  
 
2022 was – in Jan's words – an annus horribilis. "If we'd had a crystal ball, we definitely would have bought our malt and barley before 24 February. Our raw material prices today are more than 150% higher than last year. On top of that, energy prices rose. I've been in the business for 31 years, but this is unprecedented. We were able to adjust by raising our selling prices." Adjusting growth expectations is therefore not on the table. By 2028, Brouwerij Martens aims to produce 5 million hectolitres of beer, both private labels and its own brands, and speciality beers with high added value. They want to tap into the latter market more intensively. Since transporting beer over long distances is not profitable and sustainable in the long term, the company is working on plans to set up local, 'lean and mean' high-tech production hubs in strategic locations worldwide. Jan's legacy will be a ticket to a challenging future. The most important lesson he teaches the ninth generation? "Never give up. You can only jump as far as your stick is long. All you have to do is figure out how to make that stick longer."