Image

Customised beer solutions
Completely customised beer solutions. Discover a wide array of possibilities.
From concept to realisation
At Martens, we go beyond just brewing beer: we aim for a close collaboration where we translate your vision into beer solutions that perfectly align with your wishes. 
EXPORT

COUNTRIES

WATER

BEER

HECTOLITERS PER YEAR
Image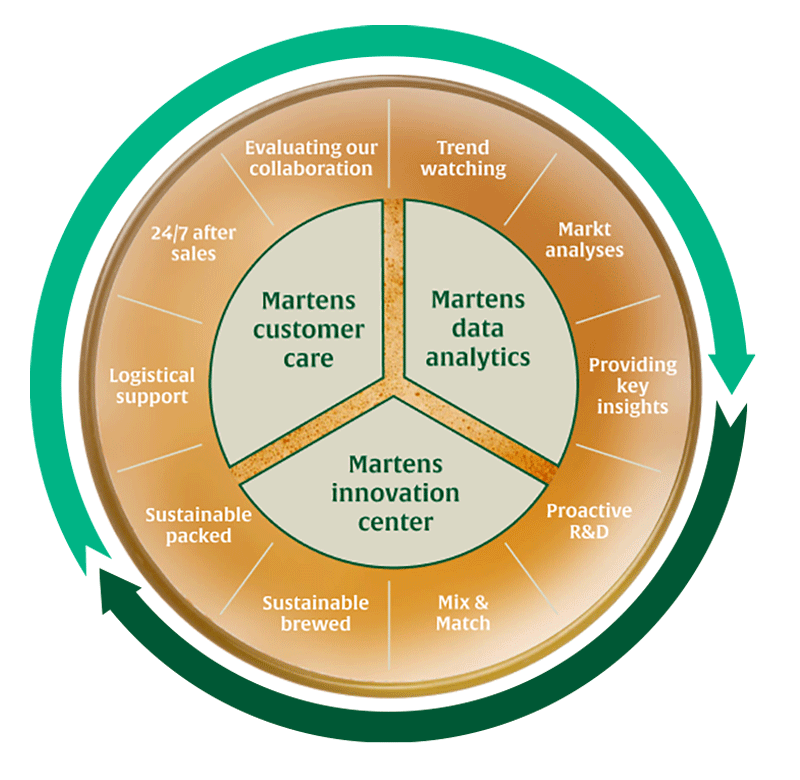 U
nique approach
With a wide range of capabilities and expertise in the brewing process, packaging options and innovation, we can create beer products that meet the unique demands of your market and customers. 
Through our three pillars, Martens Customer Care, Martens Data Analytics and Martens Innovation, we continually innovate to perfect your product, grow in the market and remain at the forefront of the industry. 
Ready to innovate?